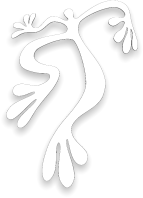 Welcome! I'm a long-time fan of Dancemania, Trance Paradise, and various other Japanese dance and/or trance compilations. I'll be posting news, reviews, samples, and other random thoughts about said compilations here.
First, a little primer. Dancemania is "Japan's #1 dance music series!" First released in 1996 by what was then Toshiba-EMI, Dancemania primarily features eurodance, though various sub-series focus on other dance genres. Most people probably know Dancemania best as the series that Dance Dance Revolution gets most of its licenses from.
Trance Paradise is Dancemania's sister series and focuses solely on trance. The series began in 2004 as a joint effort between EMI and FARM Records. Since then it has spawned an immensely popular sub-series, Hime Trance, which features trance with primarily female vocals.
There are various other trance compilations that I'll be reporting on from time to time, including Mega Trance, Super Best Trance, Quake Trance, and Trance Rave Best. I'll go into more detail on those in the future.
If you have any thoughts or comments, leave them here or on the Forums.