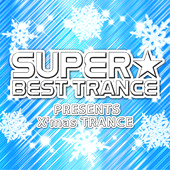 Super Best Trance presents X'mas Trance – EP
Release Date: 7/24/13
Price: 450 yen
What better way to celebrate summer than with an X'mas Trance EP? This one mostly has songs that appeared on the Cyber Trance presents X'mas Trance series. For some reason it also has a cover of Blondie's "Maria," which is apparently a Christmas carol now?
Anyway, this is the last of the SBT EPs released on July 24th. It remains to be seen if Avex will keep this up and release more SBT EPs in the future.