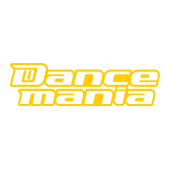 Dancemania -20th Anniversary Special Edition-
Release Date: 10/11/17
Price: 2160 yen
Edit (8/25/17): As I feared, the release is now showing up as canceled on CD Japan and other retailers. I'm hoping it's just a delay at worst.
Edit (8/22/17): Well, this is a worrying sign. Universal have removed any mention of the 20th anniversary release from their website. This could mean that they've canceled the release outright. However, it's also possible that they canceled it in favor of something else (perhaps a 2-disc set?) instead. Right now the original release is still available for pre-order at a number of retailers, so we'll see if those pre-orders get canceled.
Edit (8/14/17): Early list is out, and so far 4 of the 6 songs already appeared on Sparkle and Party. I had forgotten that EMI/Universal had reacquired the AATW license from Avex at some point, and it looks like they'll be drawing quite a bit from that catalog. The lack of Smile.dk, Me & MY, or Captain Jack is a bit concerning. On one hand, we've heard the same songs dozens of times. But it wouldn't be a proper celebration of Dancemania without them.
01. Mamma Mia / A*Teens
02. Samba de Janeiro / Bellini
03. Jump / Bus Stop
04. Santa Maria / DJ Milano feat. Samantha Fox
05. Eyes on Me featured in Final Fantasy VIII (Almighty Mix) / Faye Wong
06. I Wanna Dance with Somebody / Flip & Fill
Original Post: Dancemania-EX.com lives!!! Apologies for the complete lack of updates, but I've been busy the past year. I also lost a lot of motivation for continuing the site given that Universal didn't bother releasing anything during it's 20th anniversary in 2016. It seemed that Dancemania was all but dead…
Then today, out of nowhere, I noticed a listing for a new Dancemania album! That's right, this October will see the release of Dancemania -20th Anniversary Special Edition-. At first I thought the title didn't make any sense, since the first release was back in April of 1996. But then I realized that if the 1st anniversary was in 1997, then technically 2017 would indeed be the 20th. Of course, this doesn't explain why the 10th anniversary was celebrated in 2006.
But I digress, the important thing is Dancemania is back! Presumably Atsushi Sekimoto is still at Universal and spearheaded the effort to commemorate 20+ years of Dancemania. Details are sparse on the release. CD Japan's description mentions it'll once again feature the best of '90s dance music. Unfortunately, it'll only be a single disc release. Since Universal lost the rights to many EMI artists when they bought out EMI, it'll be interesting to see exactly what tracks they'll include.
Meanwhile, Japanese Dancemania fans continue to keep its spirit alive. Earlier this year they held another Dancemania Birthday party and even had the one and only Mitsugu "Red Monster" Matsumoto as a special guest. You can see videos of the event here: https://twitter.com/hashtag/dancemaniabirthday?f=videos&vertical=default&src=hash
Pre-order at CDJapan.