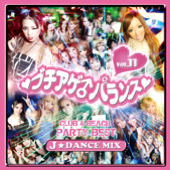 Buchiage Parance #11 (Haishin Gentei J*Dance Mix)
Release Date: 10/13/10
Price: 1200 yen
Digital release of Buchiage Parance #11. Almost exactly the same as the CD release, right down to track lengths, except five of the tracks have been removed. Still, it's only 1,200 yen, so if you don't care about the DVD it's not a bad option.