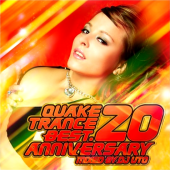 Quake Trance Best 20 ~Anniversary~
Release Date: 2/18/09
Price: 1905 yen
Quake Trance returns! Last year saw only 2 Quake Trance Best releases, whereas at the height of the trance boom there were 4 releases a year. I was starting to think that Quake Trance was down for the count, but it's coming back this February with even more of the latest Handz Up tunes. Once again, it'll be mixed by the legendary DJ Uto.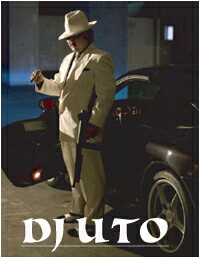 And yes, I love any excuse to pull that DJ Uto picture out.
01. Heart 2 Heart (Original Mix) / Rob Mayth
02. To France 2008 (DJ Gollum Remix) / Liz Kay
03. Amaranth (Bootleggerz Remix) / DJ Somy feat. Nightwish
04. Check That Body (Extended Mix) / Dan Winter
05. Here I Go Again (Dan Winter Remix) / Topmodelz
06. Numb (Raindropz! Mix) / Jan Wayne vs. Raindropz!
07. I Turn to You (DJ Gollum Remix) / Empire One feat. Scarlet
08. Fairytale Gone Bad (DJ Space Raven vs. Solucry Remix) / DJ Gollum feat. Felixx
09. The Black Pearl (Caribbean Trance Mission) / Scotty
Pre-order at CDJapan.