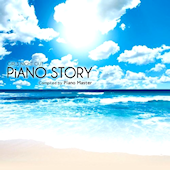 Girls Night Out ~Piano Story~ compiled by Piano Master
Release Date: 7/15/09
Price: 2362 yen
The "sui-ren" remix turns out to be the Sunset in Ibiza mix, which is a tad disappointing. I would've loved to hear the orchestral version. FARM haven't listed artists on the official page, but they do have samples up.
01. Summer ~Kikujirou no Natsu yori~ / Piano Master
02. Jounetsu Tairiku / Dance Music Company
03. Viva la Vida / The Standard Club feat. Machi Okabe
04. Horizon / Note Native
05. Life Is Sweet (Piano Version) / Cargo
06. Spread Your Wings feat. Piano Master
07. Saudade de Voce (Elmio's love acoustic)
08. Tomorrow
09. It's All New (Aymi Remix) / Charlie
10. Disturbia / A.I.P.
11. Hurry Home ~Soba ni Iru ne~ (The Standard Club Piano Dance Remix) / Charlie
12. sui-ren (Sunset in Ibiza Remix) / kagura
13. Itsumo Nando Demo ~Sen to Chihiro no Kamikakushi~ (Re Edition Version) / Piano Master
Pre-order at CDJapan.