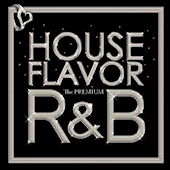 House Flavor R&B ~The Premium~
Release Date: 2/3/10
Price: 2095 yen
House Flavor R&B is one of FARM's more successful brands and is especially popular on iTunes. If you can't figure it out from the title, the series focuses on R&B covers with a touch of house. In the past, FARM have licensed tracks from Saifam for this series, but lately they've been relying more on Japanese producers.
01. Best of My Love
02. Can We Talk
03. September
04. More Than Friends
05. I Wish
06. Around the Way Girl
07. You Gotta Be
08. Before You Walk out of My Life
09. I'm Still Waiting
10. Say My Name
11. Life
12. You Are the Universe
13. Lovely Day
14. Do for Love
15. Tell Me
16. Can't Take My Eyes Off You
Pre-order at CDJapan.