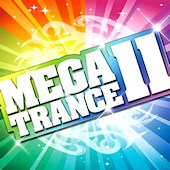 Mega Trance 11
Release Date: 4/28/10
Price: 2190 yen
Mega Trance lives!! It's been almost a year since Mega Trance 10 came out, but FARM are finally bringing back the long-running series. Highlights include a new version of Heavens Wire's "The End of Summer," this time featuring DJ Joker. I'm also excited about a pair of R&B trance remixes, including an Overhead Champion remix of "I Gotta Feeling" as well as a Delaction remix of "Fire Burning." Other artists include DJ Tora, DJ Ozawa, DJ Uto, and Los Hermanos.
The early list is looking very promising. I just hope they don't ruin it all by adding tons of electro.
01. Shot / DJ U*Hey?
02. Sweet Song (DJ Kaya Remix) / Lady Bird feat. Wei Son
03. Can U Feel It? (Delaction Remix) / John Robinson
04. Mischief / Glutton Boyz
05. The End of Summer 2010 / DJ Joker vs. Heavens Wire
06. High Paradise (Sesto Sento Remix) / 1200 Micrograms
07. Just Dance / Spinderella
08. I Gotta Feeling (Overhead Champion Remix) / Ne-Ho
09. Fire Burning (Delaction Remix)
10. My Life Would Suck Without You
11. You (Nish Remix) / DJ U*Hey? vs. DJ Minagawa
12. TKO (FKD Remix) / DJ U*Hey?
Pre-order at CDJapan.