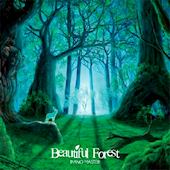 Beautiful Forest
Artist: Piano Master
Release Date: 6/9/10
Price: 2190yen
After almost a year, Piano Master returns with a new album. It appears that these will be original songs, and not covers.
01. Oriental Wind
02. Etupirka
03. Beautiful Forest
04. Spring Breeze
05. Life Is a Journey
06. Nostalgic
Pre-order at CDJapan.