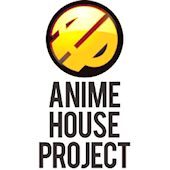 Anime House Best Mix
Release Date: 11/24/10
Price: 1905 yen
A non-stop mix produced by legendary producer, Danceroid. In addition to 39 tracks from the Anime House series, the CD will also include 3 Danceroid classics as well as 1 unpublished song for a total of 43 tracks. Comes with a fake credit card.
01. Moe Love / Danceroid
02. Gravity=Reality / Danceroid
03. Prism Heart / Danceroid
04. Unpublished Song / Danceroid
Pre-order at CDJapan.