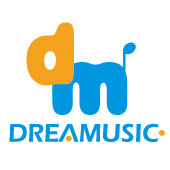 Utatte Mita! Uta Gassen ~Minna de Tanoshiku Utacchai Mashita~
Release Date: 12/1/10
Price: 2405 yen
Spiritual successor to last December's hit release, Nikonikouhaku ~Minna de Tanoshiku Asonjaimashita~. Once again produced by Akiba Koubou, expect appearances by popular Utatte Mita singers such as Yamadan, Hagane Tsuwamono, Usa, Hana-tan, Korosuke, Nodame, and Ayumi Nomiya.
01. "Angel Beats!" ~ My Soul, Your Beats!
02. "K-On!" ~ Cagayake! Girls
03. "K-On!" ~ Don't say lazy
04. "K-On!" ~ Fuwa Fuwa Jikan
05. "To Aru Kagaku no Railgun" ~ only my railgun
06. Renai Circulation
07. Makka na Chikai
Pre-order at CDJapan.