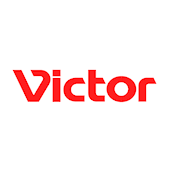 Speed Anime M@ster ~Super Euro Best~
Release Date: 3/23/11
Price: 1900 yen
Victor are reviving the Speed Anime M@ster series, even though it's been almost two years since the first release. This time Akiba Koubou will be producing the entire album, which can only mean one thing: REPEATS! Yes, there are a handful of resings, but for the most part it's the same old songs AKBK. Was anyone really clamoring for Haruka's version of "Sousei no Aquarion" yet again?
01. Oshiete A to Z / Hana-tan
02. Cagayake! Girls / Nanahira
03. Joint / Shihori
04. Hatena de Wasshoi / Nagisa
05. Sousei no Aquarion / Haruka
06. Shangri-La / Shihori
07. United Force / Nagisa
08. irony / Hana-tan
09. Saikyou Pare Parade / Mi->Na
10. God knows… / Mi->Na
11. Over the Future / Kei
12. Fuwa Fuwa Jikan / Usa
13. Shinryaku no Susume / Ayumi Nomiya
14. Katayoku no Icarus / Haruka
15. Binetsu S.O.S!! / Ria
16. Pre-Parade / Usa
17. motto*Hade ni ne! / Nanahira
18. Bouken Deshodesho? / Kei
19. Sorairo Days / Hana-tan
20. Zettai love×love Sengen / Mi->Na
Pre-order at CDJapan