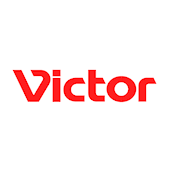 Trance Rave Best XXI "World Greatest Hits" ~Super Best Coverz~
Release Date: 4/6/11
Price: 1900 yen
Victor seems intent on resurrecting a lot of their series lately, as the last Trance Rave Best came out almost 9 months ago with the release of Trance Rave Best 20. I kind of assumed they ended it since 20 would've been a nice number to go out on, but TRB is back with a collection of covers. Unfortunately, most of these covers are quite old and definitely overplayed.
01. Poker Face (Kindervater Remix) / The Real Booty Babes
02. All the Things She Said (Kindervater Remix Edit) / Jens O.
03. Moonlight Shadow (Thomas Petersen Remix) / Empyre One
04. I Touch Myself (Handz Up Club Mix) / Jan Wayne & Scarlet
05. Bad Day (Club Mix) / Spicy
06. Everytime We Touch (Club Mix) / Cascada
07. Video Killed the Radio Star (Handz Up Mix) / Andrew Spencer
08. Fight for Your Right (Justin Corza Remix) / Boogie Bros.
09. Are You Gonna Go My Way (Ti-Mo Remix) / Kato feat. Ian Dawn
10. Carlito (Club Mix) / Spaghettini
11. Gasolina (Extended Mix) / Italian Pleasure
12. Numb (Raindropz! Mix) / Jan Wayne vs. Raindropz!
13. Space (Rocco & Bass-T's Bootleg Mix) / Micha Moor
14. Just Dance / De-Grees
15. I Kissed a Girl (Kindervater Mix) / The Real Booty Babes
16. Scatman (Club Mix) / Mark Oh feat. Scatman John
17. Behind These Hazel Eyes (Speed Breaker Extended Mix) / Commercial Club Crew
18. Summer Rain (Alex K Klubbed Up Mix) / Slinkee Minx
19. Heaven (Extended Mix) / Brisby & Jingles
20. Ordinary World (Original Mix) / Kindervater
21. Fading Like a Flower (Original Club Mix) / Mysterio
22. Bleeding Love (Jens O. vs. Ti-Mo Remix) / De-Grees
23. My Life Would Suck Without You (Club Mix) / De-Grees
Pre-order at CDJapan