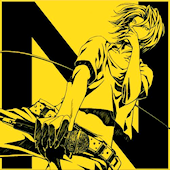 Akiba Koubou presents Utatte Mita Collection Nodoame
Artist: Nodoame
Release Date: 7/2/11
Price: 952 yen
New collection of Utatte Mita singles from Akiba Koubou. This third single features songs from Nodoame. "Aa Mujou" "Don't say 'lazy'" and "Uchuu Senkan Yamato" are all resings of existing DJ Command productions. However, "Days" appears to be newly arranged by Sumijun.
Unfortunately the singles are not available at major retailers. You can order it from Animate or Toranona, but neither will directly ship overseas. Instead, you'll have to use a middleman service like CDJapan to order the items for you.
01. Aa Mujou (DJ Command)
02. Don't say "lazy" (DJ Command)
03. Days (Sumijun)
04. Uchuu Senkan Yamato (DJ Command)