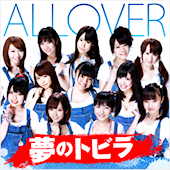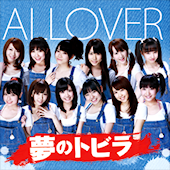 Yume no Tobira (Single)
Artist: Allover
Release Date: 7/18/12
Price: 1429 yen (CD+DVD Edition) or 952 yen (CD Only Edition)
Wide release of the debut single from Akiba Koubou's Idol project, Allover. Includes a new song, "Otome no Negai," that wasn't on the limited release. There's also a CD+DVD edition available that includes a DVD with the "Yume no Tobira" music video. You can listen to samples on Amazon Japan.
CD
01. Yume no Tobira
02. Otome no Negai
03. Yume no Tobira -Instrumental-
04. Otome no Negai -Instrumental-
DVD
01. Yume no Tobira (Music Video)
02. Tokuten Eizou (Making)