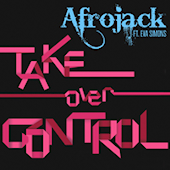 Take Over Control (Single)
Artist: Afrojack feat. Eva Simons
Release Date: 11/21/12
Price: 476 yen
It's been a while since FARM have released a maxi single, so it's a little odd that they're doing one for a song that's 2 years old now. In fact, they released the single digitally in early 2011. It's unknown whether this physical release will have additional, new remixes.
01. Take Over Control (Extended Vocal Mix)
Pre-order at CDJapan.