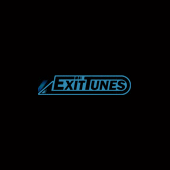 Devilman·Mazinger Z Seitan 40 Shuunen Kinen DZ40
Release Date: 1/16/13
Price: 1905 yen
A special compilation that will celebrate the works of Go Nagai, famous for creating Devilman, Mazinger Z, Cutie Honey and other mangas. 2012/2013 is the 40th anniversary of the Devilman and Mazinger Z anime series and movies, so this CD will feature Exit Tunes artists reinterpreting popular theme songs from those works. CD Japan's description specifies "Exit Tunes" artists, so while I would expect something from Exit Trance producers, most of the album will probably be populated by Vocaloid producers. Still, this is the kind of random themed release I miss from the glory days of Exit Trance. Announced bonus items includes a B2 poster and clear file.
Pre-order at CDJapan.