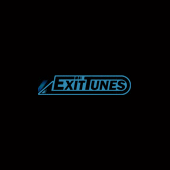 Tokyo Pleasure Ground
Artist: Touyu
Release Date: 2/20/13
Price: 1905 yen
Second album from utaite, Touyu. Bonus items include a cell phone strap (1 of 6 designs), mouse pad, poster, and clear file. Visit the official website for samples and more info.
01. Renai Philosohpia / Kurousa feat. Touyu
02. Shinkai City Underground / Tanaka B feat. Touyu
03. Aikarakaia / Marudaruma feat. Touyu
04. Egologist / T-Pocket feat. Touyu
Kakioroshi
05. Garakuta Neverland / cosMo @ Bousou P feat. Touyu
Pre-order at CDJapan.