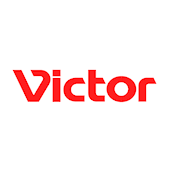 World Anthem -International Megamix- mixed by DJ Fumi*Yeah!
Release Date: 3/6/13
Price: 1900 yen
New compilation from Victor Japan. Features R&B and electro house songs from around the world. Most of the announced songs so far are by the original artists, but I bet there'll be a few covers on the final list, which should consist of about 30 tracks. It seems like it's been a while since DJ Fumi*Yeah! has mixed an album for a major label.
01. U Know It Ain't Love feat. Pitbull
02. Baby It's Last Time feat. Flo Rida & Qwote
03. Get Back (ASAP)
04. Too Much in Love
05. Louder (Put Your Hands Up)
06. I'm Day Dreaming feat. Akon & Snoop Dogg
07. Soul Bossa
08. Bon, Bon Nova
09. The Anthem feat. Lil Jon
10. Do You Remember feat. Sean Paul & Lil Jon
11. We Speak Americano
12. Weekend feat. Lil Wayne & Glasses Malone
13. Could It Be You (Punk Rock Chick)
14. Live 4 Die 4
Pre-order at CDJapan.