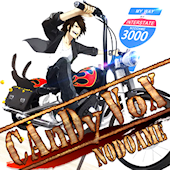 CAnDy VoX
Artist: Nodoame
Release Date: 1/23/13
Price: 1714 yen
Previously known as Nodoame the Best. Surprisingly, none of the songs from the early list are on the final one. However, most of the songs appear to be just resings of existing Akiba Koubou productions.
01. Imasugu Kiss me
02. Kanashimi ga Tomaranai
03. Break Out!
04. Friends
05. Manatsu no Dekigoto
06. Diamonds
07. Desire -Jounetsu-
08. Lily
Pre-order at CDJapan.