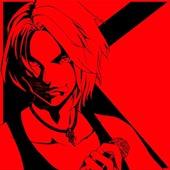 Akiba Koubou presents Utatte Mita Collection
Release Date: 7/24/13
Price: 952 yen
This is interesting. A majority of the Akiba Koubou presents Utatte Mita Collection singles that have been released over the past two years will finally see a wide release this July. The series includes singles from popular utaite like Kouhey, Yamadan, Hanatan, and many, many more. There are 15 singles in all, so collecting them all will cost upwards of 15000 yen, ouch. I wish they were a little cheaper, especially since they only have 4 songs each. Maybe they'll at least release them digitally. A full list of available singles after the jump.
Update! (6/10/13): Additional titles have been added. Basically, all releases in the Utatte Mita Collection series will be available at major retailers.
Akiba Koubou presents Utatte Mita Collection Memorial Best
01. Danzen! Futari wa Precure / Korosuke
02. We Are! / Tsukareta Otoko
03. Ikuze! Ikkiman!! / Yamadan
04. Oogoe Diamond / Yuge
05. Trust Me / Anima
06. Shinryaku no Susume / Ayumi Nomiya
07. Uruwashiki Sekai / Usa
08. Unbalance na Kiss o Shite / Ask
09. Go!!! / Tadanon, Okame, Takuma
10. Uchuu Keiji Gavan / Kaito
11. Complex Image / Aomofu
12. Uragiri no Yuuyake / Chachako
13. Trauma Cabajou / Imaokasan
14. Renai Revolution / Bouto, Keitan, Tadanon
15. Ready Steady Go / Mao
16. Sorairo Days / Hanatan
17. Don't say "lazy" / Nodoame
18. Makka na Chikai / Kou-Hey
Akiba Koubou presents Utatte Mita Collection Mao
01. Ready Steady Go
02. Go!!
03. Rewrite
04. Cha-la Head-cha-la
Akiba Koubou presents Utatte Mita Collection Kaito
01. Uchuu Keiji Gavan
02. Balalaika
03. Danbo Sankyoudai
04. Ganbare Dokaben
Akiba Koubou presents Utatte Mita Collection Sanmai, (Keitan, Bouto, Tadanon)
01. Renai Revolution / Bouto, Keitan, Tadanon
02. Sorairo Days / Keitan
03. Complication / Bouto
04. Give a reason / Tadanon
Akiba Koubou presents Utatte Mita Collection Tadanon, Okame, Takuma
01. Go!!! / Tadanon, Okame, Takuma
02. Tamashii no Refrain / Tadanon
03. 1/3 no Junjou na Kanjou / Okame
04. Rewrite / Takuma
Akiba Koubou presents Utatte Mita Collection Tsukareta Otoko
01. Butter-Fly
02. We Are!
03. We Go!
04. Lupin Sansei no Theme
Akiba Koubou presents Utatte Mita Collection Chachako
01. Perfect-area complete!
02. Northern Cross
03. Uragiri no Yuuyake
04. Senseisho -Bible-
Akiba Koubou presents Utatte Mita Collection Aomofu
01. Renai Circulation
02. Complex Image
03. Musou Uta
04. Kimi o Nosete
Akiba Koubou presents Utatte Mita Collection Ask
01. Chikyuu Orchestra
02. Karma
03. Unbalance na Kiss o Shite
04. Kasabuta
Akiba Koubou presents Utatte Mita Collection Imaokasan, Bouto, Keitan
01. Renai Circulation / Imaokasan, Bouto, Keitan
02. Trauma Cabajou / Imaokasan
03. Yume de Aru you ni / Bouto
04. PonPonPon / Keitan
Akiba Koubou presents Utatte Mita Collection Hanatan
01. Eternal Blaze
02. Hikari to Kage o Dakishimeta Mama
03. sakura
04. only my railgun
Akiba Koubou presents Utatte Mita Collection Ayumi Nomiya
01. Keikenchi Joushouchuu*
02. Shinryaku no Susume
03. Che! Che! Che!
04. Renai Circulation
Akiba Koubou presents Utatte Mita Collection Usa
01. Triangler
02. Pre-Parade
03. Uruwashiki Sekai
04. Aozora no Namida
Akiba Koubou presents Utatte Mita Collection Korosuke
01. Danzen! Futari wa Precure
02. Hare Hare Yukai
03. Saikyou Pare Parade
04. Little Soldier
Akiba Koubou presents Utatte Mita Collection Yuge
01. Oogoe Diamond
02. Ai ga Hitoribocchi
03. Ashita e no Toushi
04. Uragiri no Yuuyake
Akiba Koubou presents Utatte Mita Collection Anima
01. For Real
02. Still Time
03. Complication
04. Trust Me
Akiba Koubou presents Utatte Mita Collection Nodoame
01. Aa Mujou (DJ Command)
02. Don't say "lazy" (DJ Command)
03. Days (Sumijun)
04. Uchuu Senkan Yamato (DJ Command)
Akiba Koubou presents Utatte Mita Collection Yamadan
01. Driving Myself (Sumijun)
02. Kimi ga Suki da to Sakebitai (DJ Command)
03. Ikuze! Ikkiman!! (DJ Command)
04. Gloria (DJ Command)
Akiba Koubou presents Utatte Mita Collection Kouhei
01. Makka na Chikai (Asahi)
02. Kokoro E (valle blanco)
03. Ai wo Torimodose!! (DJ Command)
04. Mazinger Z (DJ Command)