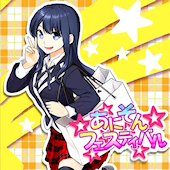 Mega Hits "Anison Festival" mixed by Doumu Narita
Release Date: 12/13/13
Price: 1714 yen
This anison cover compilation was released last December and was apparently mixed by Doumu Narita, an Olympic snowboarder. Details are a little hard to come by since it was released by a small label, but it's supposed to have 25 songs produced by Akiba Koubou.
CDJapan won't be carrying it, but it's available at Amazon JP and HMV Japan.
01. "Shingeki no Kyojin"
02. "Kuroko no Baske"
03. "Evangelion"
04. "K-On"