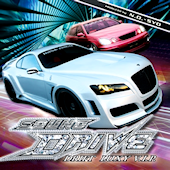 Sound Drive -Driving Sound Art-
Artist: N.O.-SYO
Release Date: 9/15/14
Price: 2000 yen
New DVD from N.O.-SYO featuring pictures and videos of cars with his music playing in the background. It appears that it will only be available for sale on his website. The DVD comes with your choice of 1 of 4 stickers, or you can pay 340 yen more for all 4 stickers. The preview video kind of creeps me out. It's like the soundtrack to a horror movie.
Chapter A – Driving Sound Art
01. Last Forever -VeilSide Theme-
02. V-DR -T&E Theme-
03. Moonlight (Gekkou Remix)
Chapter B – PhotoArts
04. Swan Lake (N.O.-SYO Remix)
05. Fantaisie-Impromptu