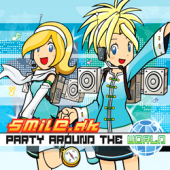 Party Around the World
Release Date: 9/9/08
Price: $12.99
ONE MORE WEEK!
01. Doki Doki
02. Japanese Boy
03. Temptation Islands
04. Nothing's Missing (For Once in My Life) (feat. Lasse Wellander)
05. Koko Soko
06. Summer Party
07. It's in Your Melody
08. Chick Tricks
09. Hummingbird
10. Paradise
11. Tomoe
12. Around the World
Bonus Track
13. Heal My Broken Heart (Almighty Definitive Mix)
Pre-order at Amazon or Target.
DJ Slash also confirms on Bubblegum Dancer that the "Doki Doki" single should be out soon on iTunes.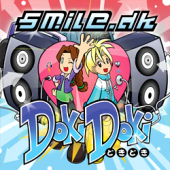 01. Doki Doki (Radio Edit)
02. Doki Doki (Disko Warp Lockdown Mix)
03. Doki Doki (Panik Mix)
04. Doki Doki (Dancecore Inc. Remix)
05. Doki Doki (Extended Mix)
06. Doki Doki (Cyber Systers Euro Mix)
Bonus Tracks
07. Butterfly '08 (United Forces Airplay Edit)
08. Butterfly '08 (United Forces Club Mix)