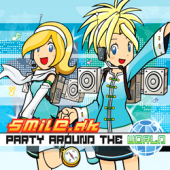 Party Around the World (iTunes)
Release Date: 9/18/08
Price: $9.99
Party Around the World is now available on iTunes Plus! The album is also available digitally on Limewire and LaLa. Unfortunately, it seems that the album is only available in the US at the moment, so those outside the US may have to wait for the physical release on October 28.