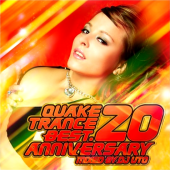 Quake Trance Best 20 ~Anniversary~
Release Date: 2/18/09
Price: 1905 yen
Someone must really like DJ Gollum, as he's on no less than 1/4 of the album. Otherwise, the usual suspects apply. The only notable absentee is Cascada. Although, really, what's the difference between Cascada, Liz Kay, Dyce, etc.?
For those wondering, "I Turn to You" and "All the Things She Said" are indeed covers. However, "Surrender" is not a cover of the Lasgo song. That's probably for the best, as needless trance covers of songs that were trance to begin with annoy the heck out of me. Remember when Manian and about a dozen other DJs kept covering "Heaven"? The worst part was that they all somehow appeared on Quake/Exit Trance!
As always, Quake Trance Best 20 will be mixed by DJ Uto.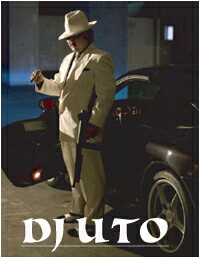 01. [2:44] Heart to Heart (Original Mix) / Rob Mayth
02. [3:53] Everywhere (Original Mix) / Master Blaster
03. [3:20] All the Things She Said (Kindervater Remix Edit) / Jens O.
04. [3:39] Yeke Yeke (The Real Booty Babes Remix) / Picco
05. [4:18] To France 2008 (DJ Gollum Remix) / Liz Kay
06. [3:52] Surrender (DJ Gollum Extended) / Bassrockerz presents Elena
07. [4:03] I Turn to You (DJ Gollum Remix) / Empyre One feat. Scarlet
08. [3:49] Dangerous (Massman Remix) / Empyre One
09. [3:34] Zanzibar (Wir Brauchen Jump) (Megastylerz Remix) / Springstil
10. [4:18] Hurricane 2009 (DJ Gollum Remix) / Alex Megane
11. [3:25] Desenchantee (Original Mix) / Siria
12. [3:35] Rhythm of the Night (Maddin Remix) / Verano
13. [4:07] Get This Party Started (Original Mix) / Dan Winter
14. [4:33] Still (Original Club Mix Extended) / Dyce
15. [4:02] Can You Feel the Vibe (Tune Up! Remix) / Bulldozzer
16. [3:05] Beautiful Life (Jump Mix) / Jan van Bass-10
17. [4:38] Delicious Dreamer (Aerodynamic Club Mix) / Trancedellic
18. [4:38] Human Nature (Club Mix) / Van der Karsten
19. [4:30] Fairytale Gone Bad (DJ Space Raven vs. Soulcry Remix) / DJ Gollum feat. Felixx
20. [4:40] Want You Back (Original Vocal Mix) / Backslash vs. Mikkas
Pre-order at CDJapan.