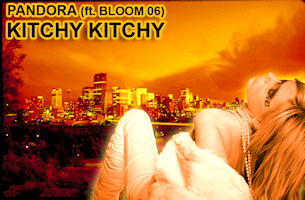 Kitchy Kitchy (Single)
Artist: Pandora feat. Bloom 06
Release Date: September 2009
Price: ???
Swedish eurodance queen Pandora makes her grand return in 2009 backed up by the Italian duo, Bloom 06, who are actually two former members of Eifffel 65. The song has a slight electro touch, but the lyrics are undeniably eurodance. Pandora has also mentioned on her website that she's working on a new album, which would be her first original album since 2003's 9 Lives.
Also check out her live performance of "On a Night Like This," which was first recorded and released by Pandora but made famous by Kylie Minogue's cover. As a bonus, it starts off with "Come on and Do It," which was featured on Dancemania 3.