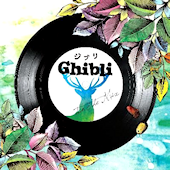 Ghibli in the Mix
Release Date: 12/4/09
Price: 1810 yen
Yup, it's another Ghibli CD from FARM. This one's notable for the inclusion of vocalist Sumi Shimamoto, who actually played the lead role in Nausicaä of the Valley of the Wind. She'll be singing on at least four of the songs.
The songs will be produced by a who's who of Japanese house artists. Daishi Dance, Piano Master, and The Standard Club are just some of the big names that will appear on this special release.
01. Take Me Home Country Roads / Arvin homa aya + Daishi Dance
02. Kimi o Nosete / Sumi Shimamoto + Jazzin' Park
03. Toki ni wa Mukashi no Hanashi o / Sumi Shimamoto + Piano Master
04. Umi no Mieru Machi / Lava
05. Mononoke Hime / Kenshu
06. Kaze no Toori Michi / The Standard Club
07. Inochi no Namae (Volta Masters Remix) / Sierra
08. Sampo / Sumi Shimamoto + iDeal
09. Yasashisa ni Tsutsumareta nara / Sumi Shimamoto + i-steal
10. Kaze no Densetsu / DJ Ryu
11. Tenkuu no Shiro Laputa / Lark Chillout
12. Jinsei no Merry-Go-Round / Morphil
Pre-order at CDJapan.