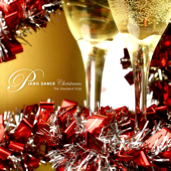 Piano Dance Christmas
Artist: The Standard Club
Release Date: 11/24/09
Price: 600 yen
Piano Dance Christmas came out late last month on iTunes, but I thought it'd be more appropriate to post about it closer to Christmas. It's more of a mini-album, actually, and it includes one repeat (the inexplicably ubiquitous "Merry Christmas Mr. Lawrence").
01. [4:19] Merry Christmas Mr. Lawrence
02. [4:29] Christmas Eve
03. [7:17] Everything
04. [4:58] Christmas Carol no Koro Ni Wa
05. [4:47] Winter Song
06. [5:33] Last Christmas
07. [3:50] Amazing Grace
Download at iTunes.