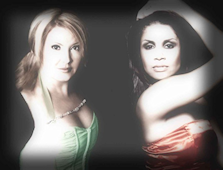 Make Up Collection 2010
Artist: Smile.dk
Release Date: 2010
Various Smile.dk news to report. First and foremost, Smile.dk has lost another member as Hannah has decided to leave the group. Replacing her will be Cecilia Reiskog, pictured on the right. Veronica and Cecilia are still in the process of recording vocals for the album, and have revealed that "Golden Sky" will be one of the songs remade.
The official Smile.dk website has also been revamped.
01. Butterfly
02. Boys
03. Mr. Wonderful
04. Future Girls
05. Golden Sky