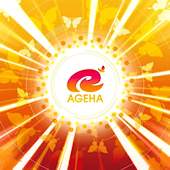 Ageha
Artist: Ryu*
Release Date: 11/3/10
Price: 1905 yen
Update! Just noticed that the Exit Tunes newsletter had an updated track list, so I've added it here. To be honest, I'm a bit disappointed that they're just repeating his tracks from previous Exit Trance releases. I was expecting mostly new tracks, or at least the songs from his Comiket-exclusive singles.
The album has been delayed from its original October 6 release date to November 3. In the meantime, Ryu*'s official website has been updated with a new podcast giving details on his forthcoming album: http://djryu.jp/
Quake have also released album artwork, plus pictures of the bonus items that will come with the CD: a cell phone strap and a fake credit card.
In addition, Konami will be offering special goods sets on their Konami Style website with Ryu*-branded merchandise. For 4,725 yen you can get the Goods Set A, which comes with the CD, strap, fake credit card, T-shirt, and sticker. The Goods Set B will set you back 7,245 yen and comes with everything that Goods Set A has plus a pin, wristband, tote bag, and rubber key cover.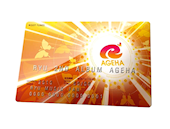 01. Ageha (from beatmaniaIIDX 11 RED)
02. Light Shine (from beatmaniaIIDX 17 SIRIUS)
03. mosaic (from beatmaniaIIDX 17 SIRIUS)
04. in the Sky (from ???beatmaniaIIDX 12 HAPPY SKY)
05. sakura storm (from Dance Dance Revolution X2)
06. Scatman (Ryu? Remix) (from Scatman (Single))
07. The Marriage of Figaro ~ Overture (Ryu?Remix) (from Exit Trance presents TranceMaster)
08. Alla Turca (Ryu?Remix) (from Exit Trance presents TranceMaster 02)
09. Wedding March (Ryu?Remix) (New Song)
10. Korobushka (Ryu?Remix) (from Exit Trance presents Famitrance EX)
11. plan A (New Song)
12. Come Back to My Heart (New Song)
Pre-order at CDJapan.