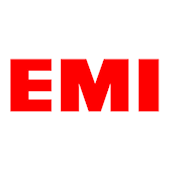 Anim80s – Anime Hits in 80s Disco Style (Animeighties)
Release Date: 12/22/10
Price: 1886 yen
Anim…eighties? Rather than continuing the Wa Euro Best or Premier Euro series, EMI and DJ Yossy have instead decided to start a new series featuring 80s disco covers of popular anime themes. No, this isn't a joke. Think "Cat's Eye" done in the style of "Beat It" or "Eternal Blaze" redone like "Turn It Into Love." This is either a very bad idea or a very very good one.
Many thanks to Heather of Disco NRG for translating the track list. Right now 30 tracks have been announced, which would be really surprising since it's unlikely we'd get any repeats.
Via Para-Center.
01. Eternal Blaze ((PWL) Kylie Minogue / Turn It Into Love)
02. Lupin the 3rd (Frankie Goes to Hollywood / Relax)
03. Orange Mystery (Culture Club / Do You Really Want To Hurt Me)
04. God Knows (YMO / Reideen)
05. Kanashimi yo Konnichiwa (Duran Duran / Union of the Snake)
06. Cat's Eye (Michael Jackson / Beat It)
07. City Hunter ~ Ai yo Kienaide (Kajagoogoo / Too Shy)
08. Shuuketsu no Unmei (U2 / Sunday Bloody Sunday)
09. Shuuketsu no Sono e (Cyndi Lauper / Girls Just Wanna Have Fun)
10. Shangri-La (Madonna / Into the Groove)
11. Tamashii no Refrain (Madonna / Into the Groove)
12. Zankoku na Tenshi no These (Dead or Alive / You Spin Me Round)
13. Sousei no Aquarion (Madonna / Vogue)
14. Ai Oboete Imasu ka ((PWL) Kylie Minogue / I Should Be So Lucky)
15. Ai o Torimodose (Bon Jovi / Living on a Prayer)
16. Hare Hare Yukai (A-ha / Take On Me)
17. Kinnikuman Go! Fight (Bon Jovi / Living on a Prayer)
18. Lum no Love Song (Police / Synchronicity)
19. Touch (Kenny Loggins / Footloose)
20. Maka Fushigi Adventure (Sheila E. / Glamorous Life)
21. Kimi ga Suki da to Sakebitai (Dan Hartmann / Relight My Fire)
22. Daus (Michael Jackson / Beat It)
23. Kimi o nosete (U2 / Sunday Bloody Sunday)
24. Tonari no Totoro (Culture Club / Karma Chameleon)
25. Cutey Honey (The Style Council / Walls Come Tumbling Down!)
26. Kouga Ninpou Chou (The Go-Go's / We Got the Beat)
27. Yuzurenai Negai (Dead or Alive / You Spin Me Round)
28. Sobakasu (Stevie Wonder / Part Time Lover)
29. Ginga Tetsudo 999 ((PWL) Bananarama / I Heard a Rumor)
30. Moonlight Densetsu (Michael Jackson / Human Nature)
Pre-order at CDJapan.+