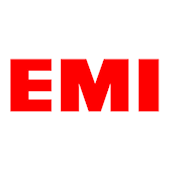 V.I.P. Celebrity Party Mix
Release Date: 2/9/11
Price: 2171 yen
Yet another offshoot of the V.I.P. series, this time focusing on house and club remixes. Wait, didn't this used to be called Love House?
01. California Gurls (Manhattan Clique Remix) / Katy Perry feat. Snoop Dogg
02. Get Outta My Way (Yasutaka Nakata Remix) / Kylie Minogue
03. Who's That Chick / David Guetta feat. Rihanna
04. Disturbia (Jody Den Broeder Remix) / Rihanna
05. I Gotta Feeling (David Guetta FMIF Remix) / Black Eyed Peas
06. Closer (Stonebridge Club Mix) / Ne-Yo
07. Written in the Stars (The Arcade Southside Remix) / Tinie Tempah feat. Eric Turner
08. Good Times (SoulMakers Club Mix) / Roll Deep
09. Miami 2 Ibiza / Swedish House Mafia feat. Tinie Tempah
10. I Fell in Love with the DJ (Wawa Vocal Mix) / Che'Nelle
11. Africa (Bobybanger Remix) / Karl Wolf
12. Bed (Haji & Emanual Remix) / J. Holiday
13. Just Be Good to Green (Wideboys Studium Edit) / Professor Green feat. Lily Allen
14. The Fear (Wideboy Prime Time Remix) / Lily Allen
15. Swoon (Boyz Noize Remix) / The Chemical Brothers
16. Viva La Vida (Thin White Duke Mix) / Coldplay
17. Let's Be Friends (Coltman Remix) / Emily Osment
18. She Ain't Got (Jason Nevins Redio Edit) / LeToya
19. Fascination (Bimbo Jones Remix) / Alphabeat
20. Why Don't You (Trevor Loveys Remix) / Gramophonedzie
Pre-order at CDJapan.