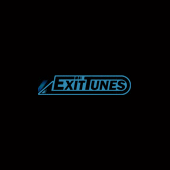 Exit Trance presents Speed Anime Trance Best 12
Release Date: 4/6/11
Price: 1905 yen
I was starting to think that Quake had abandoned the Exit Trance series completely, given that it's been a while since the last ET release, and they didn't even bother with a Speed Anime Trance Complete Best 3. Thankfully, the SATB series will continue with a 12th edition coming out this March. Pretty interesting choices so far. Some of the tracks will obviously translate easily to speed trance, but "Down Town" should be pretty crazy.
Comes with a fake credit card, and if you send in the survey you can get a bonus karaoke CD.
01. "Kami nomi zo Shiru Sekai" ~ God Only Knows
02. "Ore no Imouto ga Konna ni Kawaii Wake ga Nai" ~ irony
03. "Toaru Majutsu no Index 2" ~ No buts!
04. "Sore demo Machi wa Mawatteiru" ~ Down Town
Pre-order at CDJapan.