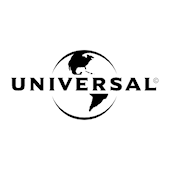 Vocaloid Laboratory
Release Date: 7/27/11
Price: 2190 yen (First Press CD+DVD Limited Edition) or 1905 (CD Only)
Pseudo-follow-up album to Anison Trance Laboratory. Utatte mita artists as well as idol groups will take on classic vocaloid songs. No word yet on who'll be producing. I'm hoping it'll be Exit Trance artists producers, but the fact that they didn't call it "Vocaloid Trance Laboratory" is a little troubling. It's possible that it'll just be the original vocaloid producers.
As with Anison Trance Laboratory, this release will come in two varieties. The limited CD+DVD edition comes with a DVD featuring an animation PV for an original song that's set to debut on the CD.
CD
01. E? Aa, Sou.
02. Aria
03. Migikata no Chou
04. Double Lariat
05. Fire Flower
DVD
01. Egaku Oroshi Animation PV
Pre-order at CDJapan.