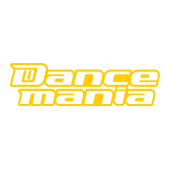 Dancemania Sparkle – Best of 90s Dance Pop
Release Date: 8/3/11
Price: 2381 yen
Dancemania lives!!! This past April 10 marked the 15th anniversary of the release of the very first Dancemania and I was beginning to wonder if EMI would do anything to commemorate the historic milestone. Of course, I should know better than to question EMI's love of repeats 😛 Unlike Dancemania Treasure, which was released during the 10th anniversary of the series, this release will only be a single disc. The early track list is populated by the repeats you know and love. "Dub-I-Dub," "Butterfly," "Captain Jack," and "Willy…" are all present and accounted for. EMI are also licensing some classic 90s tracks from other labels, so expect some songs that have never appeared on Dancemania before. Actual new tracks seem doubtful, unless they license a new Saifam cover or something. Regardless, I'm just glad EMI haven't completely abandoned the Dancemania brand.
01. Dub-I-Dub / Me & My
02. Wannabe / Spice Girls
03. Scatman / Scatman John
04. Macarena / Los del Rio
05. 5, 6, 7, 8 / Steps
06. Butterfly / Smile.dk
07. Barbie Girl / Aqua
08. Tell the World / Pandora
09. Samba de Janeiro / Bellini
10. Sex on the Beach / T-Spoon
11. Banzai / Misa
12. Willy Use a Billy…Boy / E-Rotic
13. Captain Jack / Captain Jack
14. Tubthumping / Chumbawamba
15. Stayin' Alive / N-Trance
16. New York City Boy / Pet Shop Boys
17. S.O.S. / Dr. Bombay
18. Hero / Papaya
19. That's the Way / X-Treme
Pre-order at CDJapan.