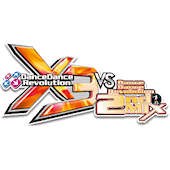 Bemanistyle have an update on the recently released DDR X3 vs. 2nd MIX. 2nd MIX mode has all of the 2nd MIX licenses playable with the exception of "Strictly Business," which I suppose shouldn't be a surprise. So far 6 of these licenses are also playable in X3 mode. Interestingly, all of this wouldn't have been possible just a year or two ago since EMI lost the AATW license (necessary for the Bus Stop song) to Avex and only recently reacquired it. I'm sure they probably would've worked something out, but getting the license back no doubt made things easier.
X3 has some others songs by artists I frequently cover here. "Come Back to My Heart" by Another Infinity feat. Mayumi Morinaga makes a surprise appearance, and there's also a J-Mi and Midi-D song, "Wings of an Angel (Fly with Me)." Also licensed is Yuki Kimura's "Love & Joy," which is about 5 years too late since it was most popular during the Hime Trance era.
Shout out to my friend, Tyma, repository of obscure DDR trivia. Make sure to check out his podcast at http://www.maniacmode.com/ for a nostalgic trip back in time as he, Max, and special guest JAKAZiD look back at the history of DDR 2nd MIX. It's kind of like The Ricky Gervais Show, except about DDR. And funny. Oh, I kid, I kid. Neither is very funny.