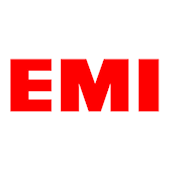 Vocalo Dance
Release Date: 2/15/12
Price: 2190 yen
It's taken a while, but even EMI couldn't resist jumping on the Vocaloid bandwagon. Their first Vocaloid compilation will focus on Miku dance anthems. The CD will have a full-color picture label and will come in a special sleeve case, but other than that there haven't been any other bonuses revealed. Right now there are 14-16 tracks planned. Whether they'll use the originals or have remixes is still up in the air.
01. Enclosure / Dios/Signal P feat. Kagamine Rin·Len
02. Watashi no Sekai / Kuchibashi P feat. Hatsune Miku
03. anger (Remix) / Tripshots feat. Jule P, Hatsune Miku
04. Electric·Angel / Yasuo feat. Hatsune Miku
05. Pants Nugeru Mon! / Chom P feat. Kagamine Rin
06. Migikata no Chou / Nori P feat. Kagamine Len
07. Platinum Romance -miku solo ver.- / Re:nG feat. Hatsune Miku
08. Kusare Gedou to Chocolate / Pinocchio P feat. Hatsune Miku
Pre-order at CDJapan.