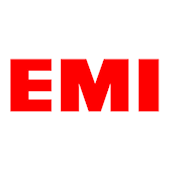 Utatte Mita Anison
Release Date: 3/7/12
Price: 1905 yen
I suppose this should be a bit surprising since they abandoned the Wa Euro Best series, but it seems even EMI can't escape the Utatte Mita craze. It's actually not yet confirmed that Akiba Koubou will be handling this release, but the description promises House, Euro, Techno and Trance remixes so it sounds right up AKBK's alley. Announced utaite include Kouhey, Yuge, Yamadan and Usa. This release's theme is anime song covers, so don't be alarmed if "Sousei" and "Zankoku" appear. So far it's scheduled to be an 18-song non-stop mix.
01. Kouhey
02. Yuge
03. Yamadan
04. Usa
Pre-order at CDJapan.