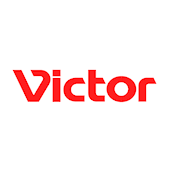 Koi Euro Best
Release Date: 3/21/12
Price: 1886 yen
Breaking news! We now interrupt this string of Akiba Koubou news to bring you… more Akiba Koubou news! Somehow DJ Yossy has convinced yet another label to release a Wa Euro Best clone. This time the label is Victor Japan, and the release will be titled Koi Euro Best (Love Euro Best). The announced artists so far imply that there'll be a few Buchiage Trance repeats. They'll also be inexplicably sourcing a few tracks from Dreamusic's Nikonikouhaku release from a few years ago, so don't be surprised if "Zankoku na Tenshi no These" appears. I'm going to guess this will have 60% repeats. Hopefully DJ Yossy proves me wrong.
The Wa Euro and Kiwami Euro series have been dormant for a while now, but I wonder how this will affect the Chou Euro Best series. And how long will it be before Universal comes out with Ai Euro Best? I'm starting to think DJ Yossy has compromising pictures of all the Japanese label executives.
01. Sunplaza Nakano Kun feat. DJ Yossy
02. Harofuku
03. Nagisa
04. Sekihan
05. Korosuke & Heidi & Rosie
06. Boku & Korosuke & Prico & Nanahira