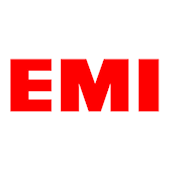 Utatte Mita Anison
Release Date: 3/7/12
Price: 1905 yen
Sigh, here comes "Zankoku" again. Almost all of the tracks announced so far have been covered by Akiba Koubou in the past. At the very least we'll get some resings, but the description provided to retailers did mention house, techno and trance remixes in addition to the usual euro so perhaps we'll get new arrangements as well. Announced utaite include Kouhey, Yuge, Yamadan and Usa.
01. "Hokuto no Ken" ~ Ai wo Torimodose!
02. "Cat's Eye" ~ Cat's Eye
03. "Touch" ~ Touch
04. "High School! Kimengumi" ~ Ushiroyubi Sasaregumi
05. "Fushigi no Umi no Nadia" ~ Blue Water
06. "Mahou Senshi Ray Earth" ~ Yuzurenai Negai
07. "Shin Seiki Evangelion" ~ Zankoku na Tenshi no These
08. "Lupin Sansei" ~ Lupin Sansei no Theme
09. "Ginga Tetsudou 999" ~ Ginga Tetsudou 999
10. "Mezon Ikkoku" ~ Kanashimi yo Konnichiwa
11. "Shin Seiki Evangelion" ~ Tamashii no Refrain
12. "Chou Jikuu Yousai Macross ~Ai Oboete Imasu ka~" ~ Ai Oboete Imasu ka
13. "Bisjoujo Senshi Sailor Moon" ~ Moonlight Densetsu
14. "Slam Dunk" ~ Kimi ga Suki da to Sakebitai
15. "Dragon Ball" ~ Makafushigi Adventure
16. "Kinnikuman" ~ Kinnikuman Go Fight!
17. "Cutie Honey" ~ Cutie Honey
18. "Urusei Yatsura" ~ Lum no Love Song
Pre-order at CDJapan.