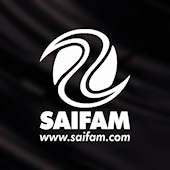 Saifam Speed – January 2012
Artist: Various Artists
January's selection of speed songs brings us a Cali Swag District cover as well as a Fallout Boy cover. Again, kinda random choices.
SPE180 – [4:47] Teach Me How To Dougie (Speed remix) / Speedmaster feat. MC Joe & The Vanillas
SPE181 – [4:38] Thnks Fr Th Mmrs (Speed mix) / Speedogang
Also available is a new Zippers track from their Interdance label. Apparently it's a cover of a song by Martin Solveig feat. Dragonette.
DAN19055 – [4:57] Hello (Bubble Speedo remix) / Zippers