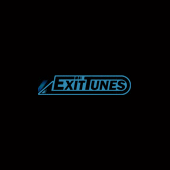 Exit Tunes presents Vocaloconnection feat. Hatsune Miku
Release Date: 8/1/12
Price: 1905 yen
Tenth in Quake's monster hit series of Vocaloid albums, following Vocarhythm, Vocalostar, Vocalolegend, Vocalogenesis, Vocaloanthems, Vocalonexus, Vocalonation, Vocalocluster and Vocalodream. There will be a bevy of bonuses available, many of which will be limited to first-press copies only. All copies of the CD will have a picture label and cardboard sleeve. Limited bonuses include a cell phone strap (1 of 9 designs), mousepad (1 of 6 designs), smartphone sticker. If you send in the included survey, you can also receive a clear file and fake credit card. Posters will also be distributed on a first-come, first-served basis.
01. Renai Yuusha / Last Note. feat. Gumi
02. Black Board / Chouchou P feat. Hatsune Miku
03. Kazemachi Hello World / add9 (Heli P) feat. Hatsune Miku
04. Magical*Neko Len Len / Owata P feat. Kagamine Len
05. Silver Barrette / Nijihara Peperon feat. Gumi
06. bitter / keeno feat. Hatsune Miku
07. Shinkyaku (Title Mitei) / 40mP
08. Shinkyaku (Title Mitei) / Hitoshizuku × Yama?
09. Shinkyaku (Title Mitei) / otetsu × 164 × Chouchou P feat. Megurine Luka
10. Shinkyaku (Title Mitei) / mothy_Akuno P feat. Meiko
Pre-order at CDJapan.