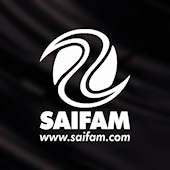 Saifam Speed – May 2012
Artist: Various Artists
Another random set of Speed songs. "Turning Japanese" turned out pretty well, but "Not Afraid" lacks the rapid-fire rapping of CJ Crew's "Lose Yourself" and ends up sounding a bit slow. "Iron Man" appears to be a slightly reworked version of the SAI1416 track released 4 years ago.
SPE190 – [4:41] Turning Japanese (The Factory Speed mix) / Speedmaster
SPE191 – [5:15] Not Afraid (The Factory Speed mix) / MC Boy
SPE192 – [5:12] Iron Man (The Factory Speedo mix) / Speedogang
And I forgot to mention it last month, but Saifam also did a Zippers cover of the Captain Jack song, "People Like to Party."
DAN19057 – [4:15] People Like to Party (The Factory Team remix) / Zippers