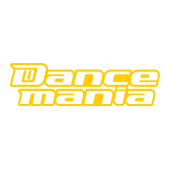 Dancemania Party ~ Best of 90s Dance Hits
Release Date: 8/1/12
Price: 2381 yen
Dancemania lives!!! I was beginning to think that the Dancemania brand would only be revived for occasional anniversary releases every 5 years, but Dancemania's sweet 16 will be celebrated with another collection of 90s dance hits. EMI picked up the rights to Solid Base, Mr. President and T-Spoon last year with the release of Dancemania Sparkle. They even regained the AATW rights from Avex, so it would've been a waste not to put them to good use.
No track list yet, but I'm hoping it's not a straight retread of Sparkle. They used most of the best-known songs in Sparkle already, though, so it'll be interesting to see what else they consider to be 90's dance hits.
Update! (6/12/12): Some artists have been revealed, and I think it's safe to say it won't simply be a copy of Dancemania Sparkle.
01. Spice Girls
02. Smile.dk
03. Aqua
04. The Real McCoy
05. Robert Miles
06. Funky Diamonds
07. A*Teens
As far as I know only the Spice Girls and Smile.dk back catalogs are owned by EMI, so there seems to be a pretty heavy emphasis on non-EMI artists (unless EMI have since bought the rights to them as well). "Another Night," "Children," and "Get It On," will probably be the Real McCoy, Robert Miles, and Funky Diamonds tracks, respectively. "Barbie Girl" was already on Sparkle, so the Aqua track may be "Roses Are Red" or "Cartoon Heroes" instead. A*Teens are an odd choice since they popped up in the late 90s. If they stick strictly to the 90s theme that leaves only ABBA covers. However, if they're a bit more lenient we may hear "Halfway Around the World" again.
I think the track list is shaping up pretty nicely so far, but for the love of god, please include Bus Stop and Saifam. And ditch the annoying euro-reggae.
Pre-order at CDJapan.