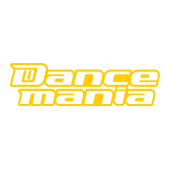 Dancemania Party ~ Best of 90s Dance Hits
Release Date: 8/1/12
Price: 2381 yen
Early list is out, and thankfully there are no Sparkle repeats! The Aqua, Real McCoy, Robert Miles and Funky Diamonds tracks ended up being as predicted. The Spice Girls and Smile.dk songs were also safe choices, which is a bit disappointing since they're not particular favorites of mine. Meanwhile, the A*Teens track turned out to be their debut single, "Mamma Mia."
"This Could Be Heaven" by Pandora has been newly announced. It's an interesting choice because it was never released as a single in Europe but was huge in Japan. At least it's something new to Dancemania.
The rest of the list is populated by established Dancemania artists including E-Rotic, Captain Jack and Missing Heart. In fact, it reads quite a bit like the DDR 2nd MIX OST list. The big news is that Bus Stop will finally make their return to Dancemania for the first time since 2003 (DDR 2nd MIX re-release notwithstanding). I'm still upset they were left off Treasure and Sparkle.
There are still about 8 tracks left to be revealed, and I'm convinced EMI will make good use of those Solid Base, T-Spoon, and Mr. President rights. Beyond that, it'll be interesting to see what else EMI deem worthy as 90s dance hits.
01. Spice Up Your Life / Spice Girls
02. Boys / Smile.dk
03. Roses Are Red / Aqua
04. Another Night / The Real McCoy
05. Children / Robert Miles
06. Get It On / Funky Diamonds
07. Mamma Mia / A*Teens
08. Heaven / Pandora
09. Let's Get Down / JT Playaz
10. I Believe in Miracles / Hi-Rise
11. Have You Never Been Mellow / The Olivia Project
12. Turn Me On / E-Rotic
13. Together and Forever / Captain Jack
14. Stomp to My Beat / JS16
15. My Fire / X-Treme
16. Moonlight Shadow / Missing Heart
17. Jump / Bus Stop
Pre-order at CDJapan.