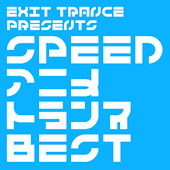 Exit Trance presents Speed Anime Trance Best 16
Release Date: 9/5/12
Price: 1905 yen
A few tracks have been revealed, including the 3rd OP theme from Nisemonogatari, "Platinum Disco." Bonus items include a strap and, if you send in the included questionnaire, a 10-track karaoke CD.
01. Taiyou Iwaku Moeyo Chaos
02. to the beginning
03. Platinum Disco
Pre-order at CDJapan.