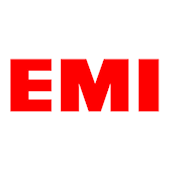 Hatsune Rock feat. Hatsune Miku
Release Date: 6/6/12 Release Canceled
Price: 2190 yen
Whoops, I meant to post this earlier, but this release has obviously been canceled. Vocalo Dance sold poorly, so I guess EMI had second thoughts about continuing the series.
01. Senbon Zakura / Kurousa P feat. Hatsune Mikue
02. Kagerou Days / Jin (Shizen no Teki P) feat. Hatsune Miku
03. Fire Flower / halyosy feat. Kagamine Rin
04. Calc. / Jimmy Thumb P feat. Hatsune Miku
05. Tokyo Teddy Bear / Neru feat. Kagamine Rin
06. Wash My Blood -Full ver.- / Dead Ball P feat. Megurine Luka
07. Shotgun Lovers / Noboru feat. Hatsune Miku
08. Akatsuki Arrival / Last Note. Hatsune Mikue, Megurine Luka
09. Kakurenbo / buzzG feat. Hatsune Miku
10. Leia / Yuyoyuppe feat. Megurine Luka
11. Tengaku / Yuuyu feat. Kagamine Rin
12. Catfood / doriko feat. Hatsune Miku
13. Kiminashi Vision / KulfiQ feat. Kagamine Rin
14. Suisou Catharsis / Yucha feat. Kagamine Rin
Pre-order at CDJapan.