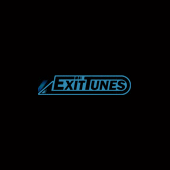 Exit Tunes presents Social Network Music ~Concept #01: RPG~
Release Date: 11/7/12
Price: 1905 yen
A new series from Exit Tunes. I'm not entirely sure what the theme is supposed to be (maybe MMOs?) but so far Vocaloid producers have been announced. First-press copies come with a cell phone strap and clear file.
01. Mitei / 164
02. Mitei / Mikito P
Pre-order at CDJapan.