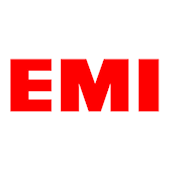 Anim80s 2 ~Anime Hits in 80s Disco Style~
Release Date: 11/28/12
Price: 1886 yen
Well, this is a shock. The original Anim80s came out in December of 2010 and was an incredible mix of Anime themes with 80s hits. It didn't sell all that well, however, so it's surprising that they're giving the series another shot almost 2 years later. No word yet on which songs or artists will be included, but Akiba Koubou will most likely be producing once again.
Also, apologies for the intermittent updates lately. I've been a bit busy, and there's been a drought in dance-related CDs coming out in Japan. If things don't pick up, I may switch to updates every other day instead of daily.
Pre-order at CDJapan.